Tired of the same-old photos?
Learn new ways of using light to take your photos from good to GREAT!
Photography means "writing with light". Control light and how the viewer sees your photo. These photographic lighting classes will enhance your ability to control what you write with light.
Part 1: Exposure and light
Part 2: Light direction and character
Saturday, December 2, 2017
9am to 4pm
Saturday, December 9, 2017
9am to 4pm
Distance
applying the inverse square law, f-stop vs distance, lab
Off-camera lighting
continuous, flash signaling, cables, optical and radio slaves, open shutter firing, lab
Exposure
camera metering, incident light metering, lab
Light direction
lighting diagrams, examples all around the subject, texture, translucency, reflective objects, right vs left, lab
Lighting choices
continuous, studio strobes, speedlights, sunlight, lab
Light character
hard and soft light, softboxes, bounce, reflectors, umbrellas, controlling where light goes in the image, lab
Light color
color temperature, color rendering index (CRI), controlling light color, mixed light sources, lab
Balancing light
ratios, ambient light, high-speed sync, mixed light sources, lab
The classes are structured to allow plenty of time for Kenneth to interact with students.
Registration details
Classes are $75 each or $130 for both (plus tax).

 

Hold your spot with cash, check, credit card or Paypal.
| | |
| --- | --- |
| | Annika Gomell crossing a pool. John Mackey and Jaco photo assistants |
Logistics:
Sign-up or ask questions:
ingham@i-pi.com
505-480-7621
Where:
The Artistic Image classroom,
1101 Cardenas Dr NE
Cost:
$75.00+tax each or $130.00+tax for both
Class size:
Minimum 3 students, maximum 8 students
What you get:
PDF version of the class notes, lunch of vegetarian chili, demos of all concepts, lab time for you to experiment with the concepts with the instructor answering questions
Cancellation policy:
Your check/CC/Paypal reserves your place in the class. If you cancel with under a week till the first day of class, you will lose the deposit unless you or Kenneth can find a replacement for you. The goal of this policy is to avoid turning people away who would otherwise have come to the class.
About the instructor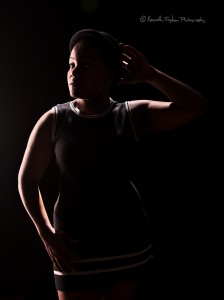 Kenneth Ingham received his first camera around 1970, and got his first film SLR around 1980. He sold his first photo in 1985, and has been published in books, magazines, and newspapers all over the world. His photos have won numerous awards, including four "Best in Show" from the National Speleological Society's Print Salon. He has had photos hanging in the Artistic Image in Albuquerque, the Jadite Gallery in New York City, at the National Museum of Nuclear History and Science.