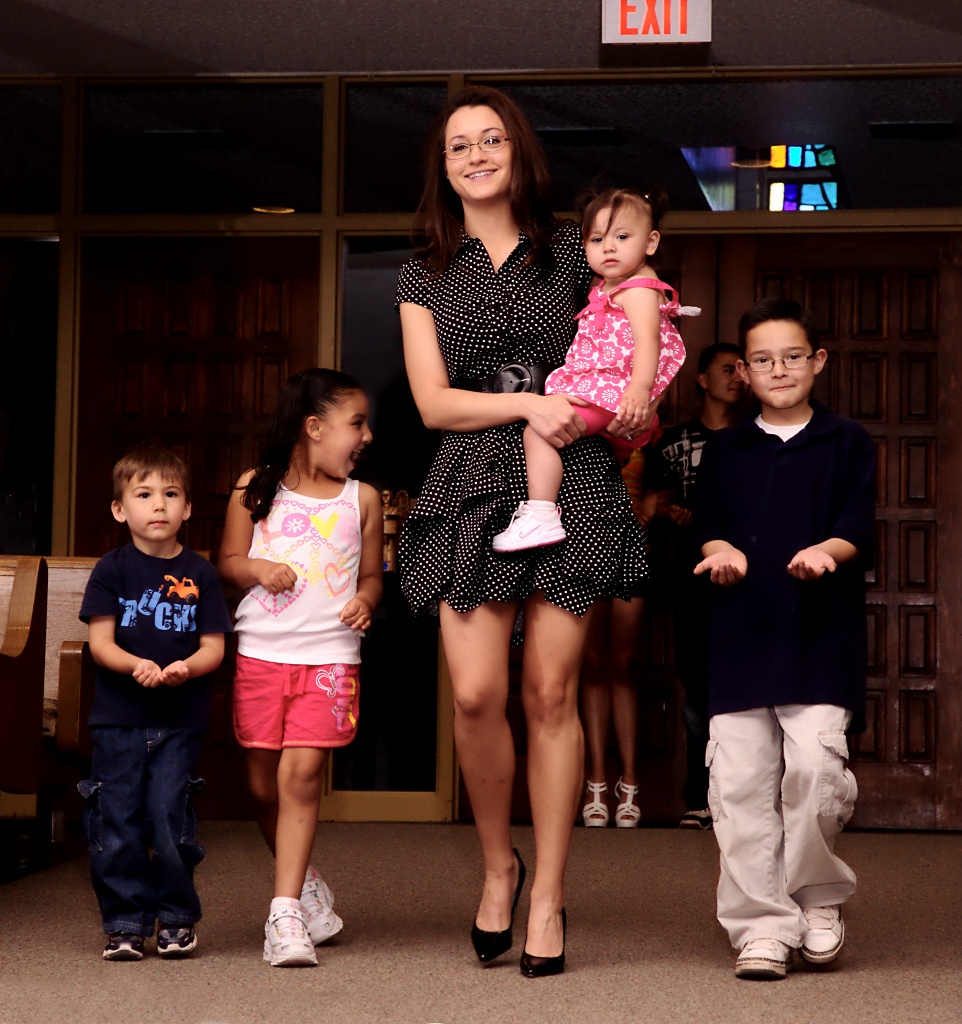 When I shot the wedding recently, the family said that they did not need photos of the rehearsal. I considered not going, but decided to attend, and I was really glad I went.
While the rehearsal is for the wedding party to know what will be happening when, for me, it was a chance to experiment with lighting options—churches are large, and, even with the lights all on, it was not well-lit. Luckily, the priest allowed me to use flash at any time during the ceremony, so I could figure out what settings and locations for me and the off-camera flash worked best for the various parts of the ceremony. There is no time for experimenting during the ceremony!
Another benefit of being there for the rehearsal, I saw who was going to be where when. This meant that I was prepared for shots on the wedding day.
I got few good shots in the rehearsal; one is attached to this post. This is the bridesmaid, flower girls, and ring bearers as they process down the aisle (they all went together, not separately as in other weddings I have been to).